Texas Bounce Party Rentals Offered At Inflatable Party Magic
June 07, 2022 at 15:50
Cleburne, TX based Inflatable Party Magic is pleased to announce their inflatables, party accessories and more are available for rent. Customers need only visit the company online at https://www.inflatablepartymagictx.com/ to browse their inventory and related services, and bookings can be made here as well.
"We specialize in making your events stand out," says Inflatable Party Magic. "If you're planning a party for a significant birthday milestone and want to go all out, for example, we're the people you need to talk to. All you need to do is take a look at what we have and make your decision — our team will handle the rest. We'll prep the rental, deliver it to the location you designate and set it up in time for your party to begin. Once you're done, we'll stop by to pack it up and take it away." The prep here refers to the act of inspecting the rentals for possible defects. In addition to being cleaned and sanitized after each use, they are inspected carefully for signs of damage or wear and tear. The company takes their customers' safety extremely seriously, and no rental is allowed out of their premises if it fails to pass a stringent integrity check.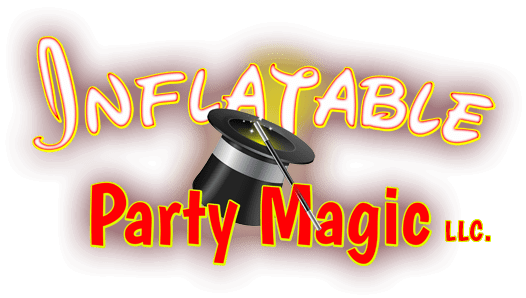 Customer Mikayla C. says in their Google review. "They were at my house on time and had everything set up and ready to go very quickly! They were very respectful and made sure everything was set up how I wanted before leaving, and it was the same for pickup. It gave my kids' party that extra fun I was looking for, and I will definitely be using them in the future. Thank y'all so much for the hard work and fun y'all provide!" See more details about the company, including reviews from parents and other satisfied customers, at the following link: https://g.page/IPM-Cleburne?share.
One aspect that sets Inflatable Party Magic apart from their peers is how well they work with families. As any parent can attest, planning and executing a party for a child (or for several children) can be an exhausting process, and it is easy to get overwhelmed by all the logistics that goes into this process. Understanding this, the company always seeks to make parties more effortless — and therefore more enjoyable — for beleaguered parents. Their goal is to ensure that the parents have time to relax and enjoy themselves as much as their children and guests.
Customer Amy D. says in their Google review, "We absolutely loved working with your company. We rented the Jurassic double slide bounce house for our son's 5th Dino-Mite Birthday, and it was a huge hit with the kids. The worker who brought the bounce house was early and set up the structure quickly and efficiently. He even took the time to discuss the best safety options for positioning the bounce. The worker returned the same day and in similar fashion, cleaned up quickly and efficiently. As a busy mama of three, I appreciated the ease of the experience. Thanks!"
While the company's name may conjure images of bounce houses and water slides, Inflatable Party Magic recommends that customers also take a look at their 'extreme attractions,' which many will find truly live upto the name. Along with Euro Bungee Trampolines, the company offers Mechanical Bulls, Mobile Rock Climbing Walls, Bumper Cars and even Mini Golf (among others). Those concerned about safety and proper use of these attractions will also be pleased to learn that the company will assign staff to stay on hand at all times.
Inflatable Party Magic can be reached via phone or email, and customers are welcome to use the company's website to make bookings at their convenience. Chanda McFarland of Inflatable Part Magic can be reached for further details. Similarly, those interested are welcome to connect with the company on social media to keep abreast of their latest news and announcements. Inflatable Party Magic regularly shares special offers that can take any party from good to great. Find them here: https://www.facebook.com/Inflatablepartymagic/.
###
For more information about Inflatable Party Magic, contact the company here:

Inflatable Party Magic
Chanda McFarland
(817) 800-8618
chanda@inflatablepartymagicbook.com
2852 FM 4
Cleburne
TX 76033