Service Today Plumbers In Adelaide Warn Against Putting Oil Down Drain
May 25, 2022 at 15:47
Beverley, South Australia -
Beverly, South Australia based Service Today is advising local residents against using the drain to dispose of oil in their new blog post: Can you put oil down the drain? Service Today has made a name for itself by providing high quality home maintenance services and guaranteeing same-day service, going so far as to promise to waive the service call fee if they are unable to attend.
Zak Saboune from Service Today says, "It has happened to all of us. You finish cooking and are cleaning up when you are faced with the question of just what to do with the pan full of cooking oil that you need to discard. Do you throw it in the bin? Do you bottle it up? Do you just pour it down the drain? Is it even safe? The dilemma of dealing with oil is common enough that everyone has wondered about it at some point or another, and we just want to put the question to rest with a definitive answer."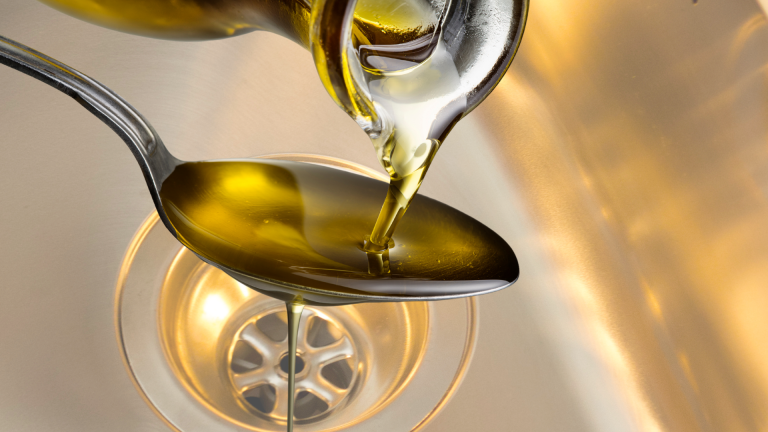 According to Service Today's blog post, how one discards oil depends on whether it is hot or cold. No matter how one is discarding the oil, the company emphasizes that cooling it down is a must. Pouring hot oil down the drain is very dangerous as it may mix with water and cause bursts of hot oil and water, which can lead to burn injuries.
Hot oil and fats will also likely solidify in the drains, causing blockages and damage to the pipes. Disposing of the hot oil directly into the bin will result in the plastic being melted. Cold oil, even though less dangerous, can still cause blockages and pipe damage due to its hydrophobic state (the property of repelling water). The oil will coat the pipes, trapping particles of food and hair. This means that whether the oil is hot or cold, pouring it down the drain is not the right way to dispose of it.
The company shares that if there is a need to discard a small amount of used oil, it is best to soak it up with a disposable paper towel and place it in the bin. For larger amounts of oil, the company recommends using a disposable container for the oil, such as a plastic bottle, funneling cool oil into it and disposing of the container in the bin. Learn more about dealing with cooking oil with the full blog post at the following link: https://www.servicetoday.com.au/blog/can-you-put-oil-down-the-drain-everything-you-need-to-know/.
If homeowners have been disposing oil down their drains, they may find that they have developed a blockage that causes problems. Service Today shares that the most effective DIY method of clearing a drain blocked with oils and fats is to pour a cup of baking soda into the drain and wait for a few minutes. Then, it should be followed by a cup of vinegar. Residents should let this sit for a couple of hours so it can melt the blockage. After that, they can pour boiling water directly into the drain to clear it all out. Many people prefer this method since it is eco-friendly and will not damage plastic pipes. The reaction of the baking soda and vinegar will cause the grime to loosen, and the hot water will cause the unwanted grease to be pushed down the drain.
Should the DIY method fail, the plumbers at Service Today stand ready to help. The expert plumbing technicians at Service Today have extensive knowledge and experience regarding all types of drainage systems, and for residents in Sydney, Melbourne or Adelaide the team is just a phone call away. Those who want to find a good plumber in Beverly and the surrounding areas should reach out to Service Today at their earliest convenience.
The services provided by the company have earned them a lot of praise from the community, leading to a 4.5 out of 5 star rating with 750 reviews on the Google platform alone. Libby H. says in their review, "Our air conditioner died between Christmas and the New Year. We called, someone came at 7 pm the next morning, and two working days later our new air conditioner was installed on time at a very reasonable price. Both people who came were extremely personable, efficient and on time. I would highly recommend this company."
###
For more information about Service Today, contact the company here:

Service Today
Zak Saboune
1300 859 383
info@servicetoday.com.au
3/740 Port Rd
Beverley
SA 5009