Orlando Man Discovers Life Beyond Addiction and Thanks WhiteSands Alcohol and Drug Rehab
May 20, 2022 at 19:49
Orlando, FL - When it comes to committing to long-term recovery, some may feel that they have to give up a life of fun. In his post-treatment reflections, former patient Jeffrey expressed his gratitude to WhiteSands Alcohol and Drug Rehab for helping him realize he can still enjoy life without the crutch of drugs or alcohol. During his time in treatment, he gained the tools, skills, and confidence he needed to achieve and sustain sobriety.
"Thank you, WhiteSands for helping me realize I can be sober and have fun," he said in a recent five-star Google review. "Now I am learning to have fun being sober."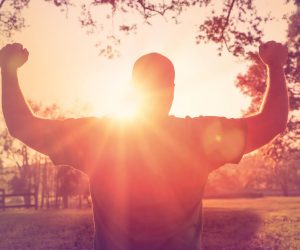 Patients at WhiteSands Alcohol and Drug Rehab in Orlando don't just learn how to live every day sober, they also learn how to maximize their recovery so they can live a rich and fulfilling life in recovery. Treatment at WhiteSands begins with learning to understand addiction as a disease and not a character flaw or a lack of willpower. Patients learn ways to embrace change within their recovery journey. The treatment center offers a robust support system and a sober network of others who are going through similar struggles that can significantly help patients work through the changes that come with sobriety.
WhiteSands is a provider of specialized addiction treatment known as dual diagnosis treatment. A dual diagnosis is when a person is diagnosed with a substance use disorder plus one or more mental health conditions. Dual diagnosis treatment addresses addiction and mental health issues together because treating addiction alone will usually lead to relapse if the underlying causes of addiction are not also resolved.
WhiteSands founders and staff believe the heart of improving outcomes is getting to the underlying challenges that cause a person to abuse drugs and alcohol in the first place. By offering intensive one-on-one therapy and a broad selection of therapy groups to choose from, WhiteSands help address underlying issues and the mental component of addiction.
"Our goal is to help those we serve to gain a better awareness of underlying emotional challenges such as depression and anxiety and how to cope with past traumatic experiences," WhiteSands founder and CEO Gary Jonas said.
Even after completing inpatient rehab, WhiteSands continues to work closely with patients as they gradually reintegrate back into life outside the treatment center. WhiteSands operates a robust outpatient addiction treatment program with outpatient centers in fourteen locations throughout Florida. They also provide sober housing for outpatients who need a living arrangement that is conducive to sobriety. They help patients secure employment and work closely every step of the way to ensure patients are able to create a sustainable and productive life they can enjoy and be proud of.
"Had a blast!! last night, bowling with my housemates. I am living a sober life one day at a time, one frame at a time. Thank you very much Whitesands!!" said Jeffrey.
Like many past clients, Jeffrey is celebrating being clean and sober for several months. Hundreds of 5-star Google reviews have been left by past clients who share their success in recovery. WhiteSands continues to receive recognition for its advanced work in the addiction treatment industry. Newsweek Magazine even ranked the treatment center the number one addiction treatment center in Florida in both 2020 and 2021.
Anyone who needs help with substance abuse and/or addiction can call WhiteSands anytime 24/7 at (877) 640-7820. Treatment specialists are available around the clock to assess recovery needs and begin the process of addiction treatment right away.
###
For more information about WhiteSands Alcohol & Drug Rehab Orlando, contact the company here:

WhiteSands Alcohol & Drug Rehab Orlando
(407) 255-2351
56 E Pine St, Orlando, FL 32801