Daisy Disposal Is Offering A Full Fledged High Quality Dumpster Rental Service In NJ And Philadelphia
April 22, 2022 at 22:33
Daisy Disposal is offering dumpster rental and waste disposal services in New Jersey and Philadelphia, PA. The company is headquartered in Voorhees, NJ, but serves surrounding areas too including Atco, NJ, Williamstown, NJ, Deptford, NJ, and Philadelphia, PA. The company also delivers to areas beyond its service radius on the behest of the customer for a nominal delivery fee.
The company's 10-yard dumpster is 22 feet long, 8 feet wide, and 5 feet tall, and includes two tons of weight in its base price of $465. It is apt for all basic residential needs such as collecting yard waste, clearing out garages or attics, or general cleaning projects. The company's 20-yard dumpster is 26 feet long, 12 feet wide, and 8 feet tall, and includes three tons of weight in its base price of $520. It is suited for larger projects such as remodeling homes and roofs, construction jobs, managing foreclosures, or complete landscaping redesigns. The company's 30-yard dumpster is 26 feet long, 12 feet wide, and 10 feet tall, and includes four and a half tons of weight in its base price of $675. The 30-yard dumpster is a perfect match for construction projects and full-scale home renovations. The company charges $20 per additional day of rental and $87 per additional ton of waste above the tonnage included in the base price. Readers can find out more about the rules governing the aforementioned dumpster rentals by heading over to its website at the link: https://www.daisydisposalnjpa.com/.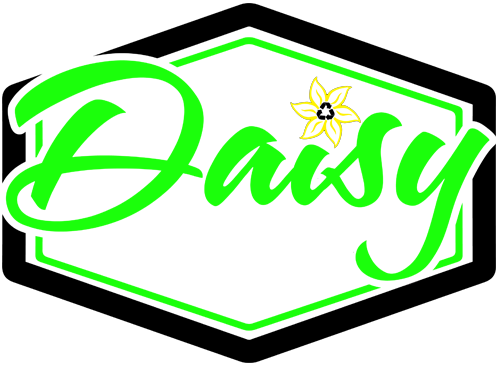 The company's spokesperson talks about what sets Daisy Disposal apart from other dumpster rental companies in the area by saying, "We are a locally owned and operated company. We care for our customers deeply because, as a small player in this game, we understand the need to keep them happy to stay in business. Knowing this, we always go above and beyond to make sure that our customers are always happy with our performance. Our dumpsters are well maintained. When they arrive at your site, you will find no reason to find fault in them and they will serve all of your waste disposal needs, just as promised. That is the Daisy Disposal guarantee. If you have any complaints or need any help with your rental, our patient and friendly customer service team is always ready and available to listen to your concerns and to make up for any problems that you might be facing. This obsession with excellent customer service has manifested itself in overwhelmingly positive feedback from the community. We have an impeccable track record when it comes to customer reviews. We currently have a perfect 5.0 out of 5.0 rating on our Google My Business page from 25 reviews – the clearest and most visible barometer for determining how good a company's products and customer service are. So if you are looking for the best dumpster rental company to entrust your waste disposal duties to, in New Jersey or near Philadelphia, give Daisy Disposal a call. Once you book a dumpster with us, you will never want to contact another dumpster rental service ever again."
A review on the company's Google My Business page by a satisfied customer who availed of its construction debris removal service and lauded its professionalism, punctuality, responsiveness, and value says, "Fantastic communication. Quick and easy drop-off and pick-up. Recommended!" Another review from a professional that flips houses for a living who appreciated that Daisy Disposal was able to keep up with their own pace of working says, "I'm flipping a house and hoarders were there. I used 4 dumpsters and these folks never made me wait! Every time I called they were there with another container. I'd highly recommend it if you are a contractor!" Another 5-star review says, "Had waste and debris removed from a home improvement project and Daisy Disposal was fast and reliable keeping the construction zone functioning."
Readers can find more information about the company such as phone number and business hours by heading over to its business site at the address: https://daisydisposal.business.site/.
###
For more information about Daisy Disposal, contact the company here:

Daisy Disposal
Mike Peoples
609-256-4120
mike@daisydisposalnjpa.com
200 Cherry Ave
Voorhees Township, NJ 08043